Holiday at the sea saving money
Are you looking for convenient offers and quality? Here is the solution: cheap, modern and nice apartments in Jesolo Center, between Piazza Mazzini, Piazza Brescia and Piazza Marconi.
You can choose between different low cost accomodation: seafront residences, apartments with swimming pool next to the beach, newly built villas, terraced house and holiday homes for rent with great last minute deals in Jesolo Centro.
Accomodation in Lido di Jesolo's centre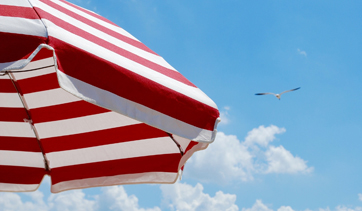 Our last-minute offers in Jesolo, for apartments or residence, are really affordable and of high quality.
The solutions we offer are the ideal for those who are looking for a low-cost family holiday with kids or a weekend with friends in Piazza Mazzini, Piazza Brescia or Piazza Drago, rich of party events and fun.
You can choose the accommodation that best suits your needs of comfort and relax:
Studio / one-room apartment, two-room flats, 3-room apartments, 4-room apartments or bigger;
Residence near to the beach or seafront;
Terraced house/rank villa with swimming pool;
holiday home;
Apartment in residence with pool.
The apartments have an excellent value for money, welcoming and with bright spaces, furnished in modern or traditional style.
If you like freedom and quiet, in lastminutejesolo.com you can find the rental house that satisfies all your wishes and needs.
Discover our best last minute offers in Jesolo City Center at discounted prices and contact now and directly the accomodation or the tourist agency!