New Year's Eve in Jesolo Lido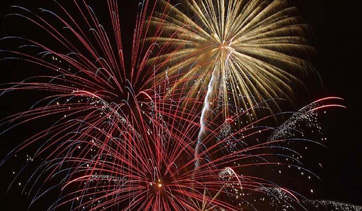 Concert in the squares, fireworks show, and disco party make the New Year's Eve in Jesolo unique and unforgettable.
Every year a great event is organized in Piazza Mazzini with the best and famous artists, including singers and dancers.
Several Jesolo hotels open during the winter time to guarantee you a last-minute New Year's Eve holiday.
Restaurants, pizzerias and pubs organize Silvester's menus between traditional and tasteful dishes. After enjoying the last dinner of the year, you can move to Piazza Mazzini for a drink accompanied by good music and fireworks.
The nightclubs offer fun opportunities for young people: music, dance and much fun until dawn.
Hotels, apartments, holiday home are the cheapest and comfortable accomodation to spend the New Year's Eve and a few days of relaxation with your friends.
Discover the best New Year's Eve offers in Jesolo Lido.