The best offers for hotels in Lido di Jesolo
Are you looking for an economic vacation by the beach?
We offer you the best holiday packages by the sea at discounted prices for your cheap holiday of comfort and wellness.
Contact immediately one of the following hotels in Jesolo - Venice without additional charges: the best offer is guaranteed!
Where to book a convenient holiday by the beach?
Jesolo is a well-known seaside city near Venice, on the northern Adriatic. It is ideal to enjoy your holiday in relax and full comforts.
The shore is made of fine-grained and golden sand and it is divided into four areas where you can find several hotels based on the category and the location: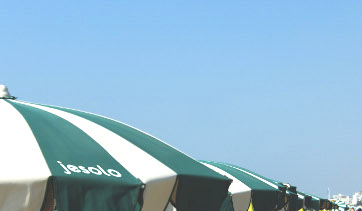 The cheap hotels in Jesolo Lido are the best solution to spend some time to regenerate your body and mind. Our hotels in Jesolo Lido are economic and located both seafront and along via Bafile, the street of shops and entertainment.
You can find also aparthotels near the sea that will guarantee quality services for your family vacation.
The facilities of Jesolo are well maintained and clean, ideal for who likes sunbathing, tanning, or reading a book under the sun umbrella. The animation on the beach rappresents the best solution for the serenity of the family. Kids can play and have fun with the animation team, while parents gets some moments of quiet and enjoy the sea.
But there is more than just sea and beach, during your holiday you will get the chance to visit wonderful places, like Venice, the worldwide known city on the water.
Throughout the entire year, lots of excursions to Venezia and to explore natural beauties and artistic cities are organized.
You can choose between 2 stars hotels, 3 stars hotel, 4 stars hotel and 5 stars hotels, based on location, price, category and type of room (double, triple, single o family room).

Lastminutejesolo.com is a web-portal for holidays that collects the most convenient offers for Jesolo in one place.
Pick the hotel in via Bafile or seafront with the best last-minute offer in Jesolo Lido. Do not miss these incredible deals: book now!