What to see in Jesolo and its surroundings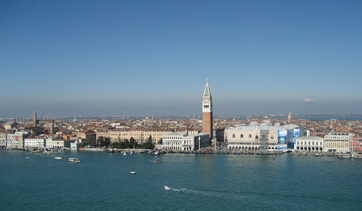 Venice, the unique city on water, is situated in the middle of the lagoon, not far from Lido di Jesolo.
It is easily accessible by public transport such as bus and boat. Travel and tourist agencies provide a lot of useful information to organize excursions to the lagoon of Venice and to the Veneto inland.
The Veneto region is rich in history, art and culture. Not to be missed are city of Treviso and the March of Treviso, the Palladio's villas along the Brenta River, Verona and the Garda Lake, but also cities like Padua and Vicenza.
Jesolo's schedule of events is rich in cultural exhibitions attracting families with children. In the winter, for example, a sand nativity is made in Piazza Marconi; while in the summer, in Piazza Brescia, a display of sand sculptures is set up. It is an art exhibition visited by many tourists and artists coming from different parts of Italy and Europe.
You can find many cheap accomodations for you and your family.
Lastminutejesolo.com is always up-to-date with the most convenient and low cost deals for families' and young people's holidays.
Do not miss our last-minute packages: the saving is assured!